Share this URL: https://wisdom2japan2020.peatix.com/
Wisdom2.0Japan 早割チケット/Wisdom2.0Japan Early Bird Ticket Announcement
※English follows Japanese

Wisdom2.0 Japan 早割チケットを発売開始! 
正規価格69,000円より29%OFF!!
3人でのグループ割引は、3000円(一人当たり)お得です!

価格:49,000円(税込価格53,900円)、グループ割引一人当たり46,000円(税込価格50,600円)
期間:10月1日(火)~ 11月30日(土)

※予定しているチケット枚数が完売しましたら、販売を終了致します。
※現在2019年10月1日より見込まれている消費税等の税率10%への移行に伴い、消費税率が10%となっております。
消費税等の税率変更が見送られた場合は、差額の2%につきましてはご返金させていただきます。


△▼△▼△▼△▼△▼△▼△▼△▼△▼△▼△▼△▼△▼△▼△▼△▼△▼△

"Living Wisely in the Digital Age. "

シリコンバレーから世界に広がり、
今もっともインパクトのある体験型カンファレンスイベントWisdom2.0。

AI、ロボット、ITテクノロジーの時代に、それらの恩恵を受けながら、
人間らしく豊かに生きるための、新しい叡智(ウィズダム)を共創する。
様々なエキスパート、リーダーたちや多くの志(こころざし)を持つ仲間たちと共に
日本初開催。


※Wisdom2.0 Japan 開催概要
日時:2020年3月21日(土)13:30〜20:00(ギャザリングパーティ含む)、3月22日(日)9:00〜17:30の2日間
会場:虎ノ門ヒルズフォーラム5階 メインホール、ホールA、他
主催:合同会社Wisdom2.0 Japan
詳細はこちらより:https://wisdom2japan.com/


※チケットに含まれるもの
Wisdom2.0 Japan 3月21日13:30~22日17:30(開催時間は変更となる可能性もあります)
メインステージ・コミュニティラウンジ・ムーブメントラウンジ・Q&Aセッションなどへの参加
※インターナショナルスピーカーのセッションは全て同時通訳が入ります。


△▼△▼△▼△▼△▼△▼△▼△▼△▼△▼△▼△▼△▼△▼△▼△▼△▼△
今後、チケット購入いただいた方には、プレイベントへの特別価格でのご優待や
チケット購入者限定のイベントを予定しておりますので、どうぞお楽しみに。



◆2020年 Speakers
※現在決定された登壇者です。今後更に増やしてまいります。
※インターナショナルスピーカーのセッションは全て同時通訳が入ります。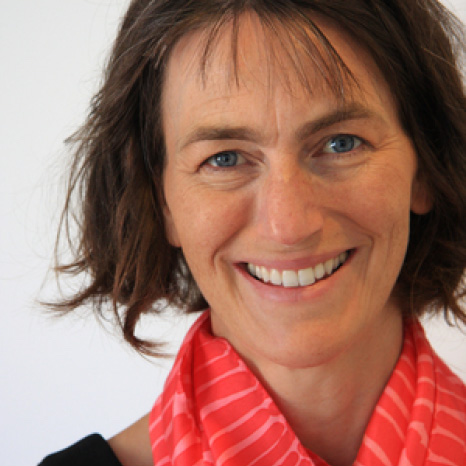 ◆バーバラ・フレデリクソン
社会心理学者・ポジティブ心理学、University of North Carolina、PEPLab主任研究員



◆トリスタン・ハリス
Co-Founder, Center for Humane Technology 共同設立者



◆ジョアン・ハリファックス
Upaya Zen Center 禅僧・社会活動家・文化人類学者



◆ダニエル・クレテック
Founder, Google's Empathy Lab グーグル 共感ラボ創設者



◆チャディ・メン・タン
SIY創設者・著者・慈善活動家



◆ソレン・ゴードハマー
Founder, Wisdom2.0 創設者



◆武田 雅子
カルビー株式会社 常務執行役員CHRO人事総務本部



◆藤田 一照
曹洞宗僧侶



◆松島 倫明
『WIRED』日本版編集長



◆佐宗 邦威
BIOTOPE代表/チーフ・ストラテジック・デザイナー



◆前野 隆司
慶應義塾大学大学院システム・デザイン・マネジメント研究科教授 幸福学



◆山崎繭加
華道家・ハーバード・ビジネス・レビュー特任編集委員

◆会場イメージ


サンフランシスコで開催されたWisdom2.0の会場の様子です。
参加者同士が交流するコミュニティラウンジ、瞑想やヨガ、登壇者へのQ&Aなどワークショップが行われる分科会などがあります。Wisdom2.0 Japanでもこうした体験ができるブースを用意する予定です。


※キャンセルポリシー
イベントお申し込み後のキャンセルは受け付けておりません。
申込者・参加者の変更はイベント2月末までとし、申し込み・告知ページの連絡先まで、変更後の氏名、アドレス、他連絡先を明記して伝えることを条件といたします。尚、peatixの譲渡機能につきましては、譲渡先が受領完了するまでは譲渡したことになりませんので、必ず受領をご確認ください。
その他、受講に関する規約につきまして最下部に記載しましたのでご確認をお願いいたします。


<特定商取引法に基づく表記>
本受講規約は、合同会社Wisdom2.0Japan(ウィズダムツーポイントゼロジャパンーー以下Wisdom2.0Japan)が提供するイベント、ワークショップ等のイベント(以下、イベント)を受講するにあたっての参加者とWisdom2.0Japanとの間の契約条件が規定されています。

お申し込みに当たっては、以下の規約に同意された上でのお申込みとして取り扱いますので、以下をお読みのうえご承諾いただき、お申込み下さるよう、よろしくお願い申し上げます。

ご質問などありましたら、下記までお寄せください。

ご質問の送信先メールはこちら
info@wisdom2japan.com


第一条(受講の申込)

1. Wisdom2.0Japanのイベント受講を希望する者は、Wisdom2.0Japanの告知・申込ページからのオンライン申し込みにより、受講の申込をまず行い、氏名・住所・電話番号などWisdom2.0Japanの定める事項について、正確かつ最新の情報を提供するものとします。

2. 上記申込受付と、受講料の入金確認をもって正式なお申込手続きが完了したことになります。申し込み手続きが完了次第、お申込最終確認をWisdom2.0JapanよりEメールにて通知するものとします。

第二条(プライバシーポリシー、登録情報の使用)

Wisdom2.0Japanセミナー受講者の登録情報は、Wisdom2.0Japan内での使用に限定します。いかなる場合も他社に譲渡・貸与することはありません。

第三条(受講のキャンセル・変更について)

イベントお申し込み後のキャンセルは受け付けておりません。
申込者・参加者の変更はイベント1か月前までとし、申し込み・告知ページの連絡先まで、変更後の氏名、アドレス、他連絡先を明記して伝えることを条件といたします。尚、申込サービスに譲渡機能がある場合は、譲渡先が受領完了するまでは譲渡したことになりませんので、必ず受領をご確認ください。

第四条(イベントの中止・中断)

天候、天災、講師の急病などやむを得ない場合には、Wisdom2.0Japanのイベントを中止・中断できるものとします。この場合、Wisdom2.0Japanはイベント中止・中断の10日以内に、当該イベントの受講料を返金します。

以上

2019年6月28日
合同会社Wisdom2.0Japan

--------------------------------------------------
Wisdom2.0 Japan Early Bird Tickets On Sale Now!
Get 29% discount off the original price of 69,000 yen.  
Price:49,000yen(53,900yen including tax)
Availability:Oct 1st (Tuesday) onwards ~ 
※Sale ends as soon as the limited amount of tickets are all sold, or as soon as we announce the end of the early bird promotion.
※Due to the change of consumption tax rate starting from the 1st of Octover, 2019 as announced by the government, we are charging 10% of the original price. If the enforcement were to be postponed, we will return the difference later on.

=============================
"Living Wisely in the Digital Age. "

Wisdom 2.0 is one of the most impactful experiential conferences that originated from the Silicon Valley and is now spreading around the globe.

As we reap the benefits from today's era of AI, robots & IT technology, there is also a need to co-create new "Wisdom" to enrich human lives.

Experts, leaders, and people from various fields and expertise are joining hands to bring the first-ever Wisdom 2.0 event to Japan!

※Wisdom2.0 Japan Information
Date:March 21st (Sat) 13:30〜20:00 (includes a gathering party); March 22nd (Sun) 9:00〜17:30
Venue: Toranomon Hills Forum, Main Hall 5F, Hall A, etc.
Organized by: Wisdom 2.0 Japan LLC.
More details here: https://wisdom2japan.com/

※Ticket includes
Wisdom2.0 Japan event which starts from March 21st, 13:30 and ends March 22nd 17:30(Time is subjected to change)
Participation at the Main Stage, Community Lounge, Movement Lounge, Q&A Sessions, etc.


=============================




◆ Speakers 2020
※Confirmed speakers. More to be announced in the coming future.




◆Barbara Lee Fredrickson
Social psychologist, positive psychologist, Principal Investigator of the Positive Emotions and Psychophysiology Lab (PEPLab) at the University of North Carolina.



◆Tristan Harris
Co-Founder, Center for Humane Technology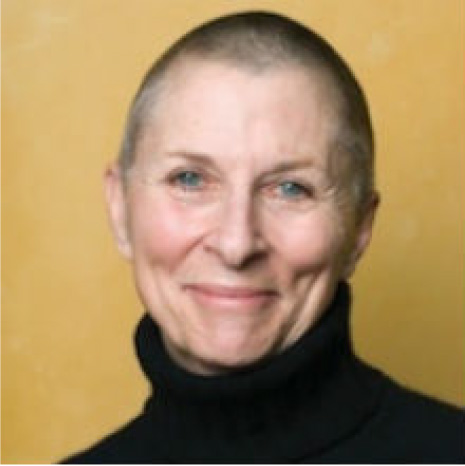 ◆Joan Halifax
Founder-Abbot at Upaya Zen Center, social activist and anthropologist.



◆Danielle Krettek
Founder of Google Empathy Lab



◆Chade-Meng Tan
Founder of Seach Inside Yourself (SIY), writer and philanthropist



◆Soren Gordhamer
Founder of Wisdom2.0



◆Masako Takeda
Managing Executive Member of CHRO HR General Affairs Division at Calbee Co., Ltd.



◆Isshyo Fujita
Soto-sect Zen Priest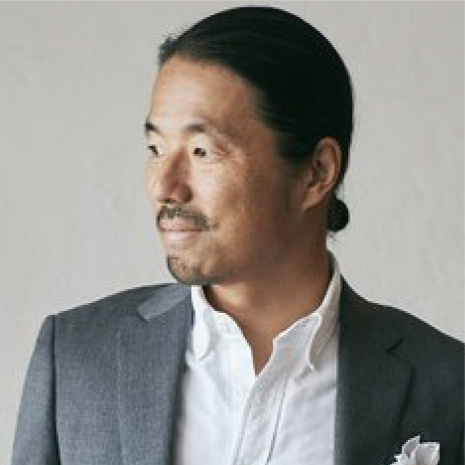 ◆Michiaki Matsushima
Head of Editor at Wired Japan



◆Saso Kunitake
Biotope representatives/ Chief Strategic Design



◆Takashi MAENO
Dean and Professor at the Graduate School of System Design Management, Keio University. Researcher on the science of happiness.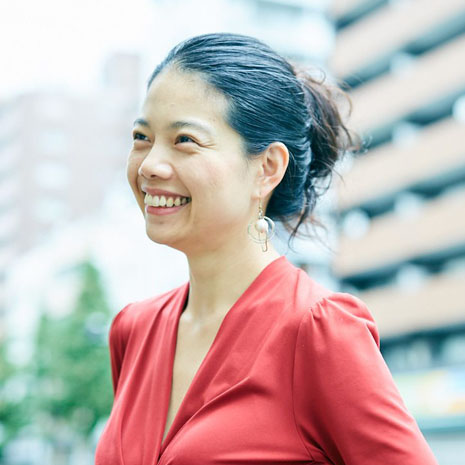 ◆Mayuka Yamazaki
Hanamichi-ka "Flower arrangement" expert. Harvard Business Review specially-appointed editor.


◆Event overview


A general view of the Wisdom 2.0 event in San Francisco.
There are community lounges where participants can interact with one another; and separate spaces for yoga, meditation, Q&A sessions with speakers and other workshops. The concept of Wisdom 2.0 Japan will be similar to that of Wisdom 2.0 SF.


※Cancellation policy
Cancellations are not accepted after application has been submitted.
The name of the applicant or participant can still be changed until the end of February through the application/notification page and the new name, address, and other contact details must be clearly communicated. Please note that the transfer of tickets in petatix ​​will only happen after the recipient re-confirms his or her receipt. In addition, please confirm the terms and conditions regarding attendance below:

<Regarding The Specified Commercial Transactions Act>
The terms and conditions below apply to all participants of Wisdom 2.0 Japan and anyone who participates in events, workshops, and other events provided bymWisdom 2.0 Japan. The terms of the contract are defined below.

Applications will only be accepted after agreeing to the following terms and conditions, so please read and accept the following before applying.

If you have any questions, please send them to the following address. info@wisdom2japan.com


Article 1 (Application for attendance)
1. Those who wish to attend the Wisdom 2.0 Japan event must first apply for the event through our online application procedure in the Wisdom 2.0 Japan notification/application page. Please provide accurate and up-to-date information.

2. The formal application procedure will only be completed after receiving the application and full payment. Upon completion of the application process, Wisdom 2.0 Japan will notify you by e-mail of the final confirmation of the application.

Article 2 (Privacy Policy, Use of Registration Information)
Registration information of Wisdom 2.0 Japan's participants is limited to access only within the Wisdom 2.0 Japan company. In no case will it be transferred to or provided to another company.

Article 3 (Cancellation / Change of attendance)
Cancellations after application for the event are not accepted.
Change of applicants/participants must be made one month before the event, and the name, address, and other contact details after the change must be clearly communicated through the application/notification page. In addition, the transference will only be made after the new recipient completes the receipt, so please be sure to keep and confirm the receipt.

Article 4 (In the case of Cancellation/interruption of events)
Wisdom 2.0 Japan event can be canceled or interrupted in the case of unavoidable weather, natural disasters, or sudden illnesses. In this case, Wisdom 2.0 Japan will refund the tuition fee for the event within 10 days of the event cancellation/interruption notice.

Thank you

Wisdom 2.0 Japan, LLC

June 28, 2019


read more
Updates
イベント詳細情報を更新しました。 Diff#478112

2019-09-30 22:01:10
More updates
Mar 21
-
Mar 22, 2020
[ Sat ] - [ Sun ]
1:00 PM
-
5:00 PM
JST
Add to Calendar
Venue
Tickets

Wisdom2.0 Japan 超早割チケット39,000円(税込42,900円)

SOLD OUT

¥42,900

Wisdom2.0Japan 早割チケット49,000円(税込53,900円)/Wisdom2.0Japan Early Bird Ticket Announcement ¥49,000(¥53,900 including tax)

¥53,900

Wisdom2.0Japan グループ(3人)早割チケット一人当たり46,000円(税込50,600円)/Wisdom2.0Japan Group(3 people) Early Bird Ticket ¥46,000 per person(¥50,600 including tax)

¥151,800
Combini / ATM payment will be closed at the end of Mar 20, 2020.
Venue Address
Organizer